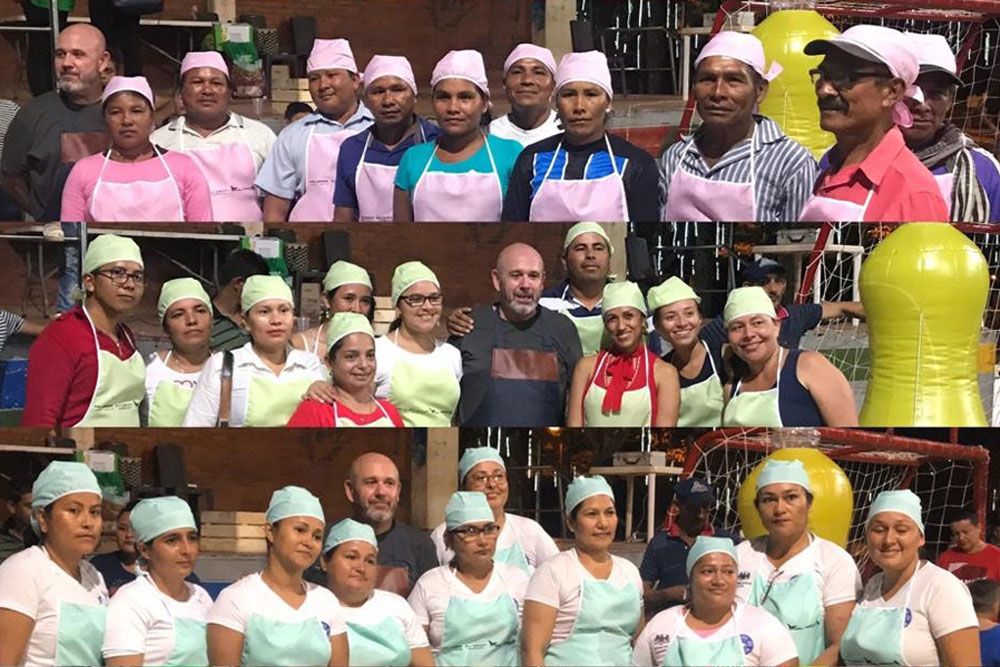 On the occasion of the end of the year party, our employees enjoyed a morning of gourmet cuisine in the company of the Spanish chef, Goio Usunaga.
Through teamwork, communication and resource optimization, the different contestants overcame several challenges that tested their culinary skills.
We share Goio's article (Spanish only) about his experience in Mapiripán.